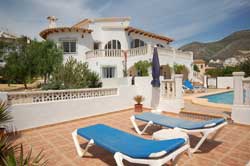 Asia's new rich individuals, particularly from Southeast Asia's Singapore and Malaysia, and China's Hong Kong have accounted for more than 50% of new homes acquired in central London, a report from Jones Lang La Salle said.
Jones Lang said in a report Friday that these property purchases are in the affluent district, with prices rising the most in 10 months. Moreover, the number of British buyers slipped to 19% from 22% in 2010, the report said.
A related report from Bloomberg points out that this is due to the swelling number of wealth in the Asian region, thus, new investments in real estate, which would partly be turned into buy-to-let properties.
The overwhelming number of Asian billionaires was also noted in a related study by Credit Suisse Group AG in its Global Wealth Report in 2011, with the numbers rising 351 as against that of Europe's 251 billionaires and 332 in North America.
While the affluent were drawn to London, the immigrant working class from mainland China's Qingtian county had flocked to south central Cobo Calleja in Madrid, Spain.
Entrepreneurs invade Spain
When the housing market collapsed in 2008, foreign workers in Spain were offered $13,300 to go home and not to return for at least three years. Only a few Chinese immigrants accepted this and Spain's statistics bureau said there are now more 165,000 Chinese in the country.
"There are jobs to be found in a crisis if you are willing to work," observes Ms Jin Jing who has been one of the Chinese entrepreneurs selling women's clothing at a warehouse in Cobo Calleja's industrial park.
She says in an interview with Bloomberg's Businessweek that the shopkeepers and wholesalers in the area are mostly immigrants: Chinese, Morrocans, and Ecuadoreans. The foreign-born entrepreneurs in these parts of Spain had so far been 'saviours' of the local economy that has been at laggards since the financial crises broke out four years ago.
This impression of a sudden immigrant invasion in the country has also been met with disdain by the Spaniards, especially the growing Chinese population. According to anthropologist Dan Rodriguez from the Autonomous University of Barcelona, the immigrants are perceived as both customers and competitors in the economy.
The cohesion of the enterprising Chinese community, especially in providing newcomers with loans to start their own business in the area, has been carefully watched.
Chinese immigrant and entrepreneur Ms Katia Wu told Bloomberg's Businessweek that they had encountered some resentment. Nonetheless, she said that she and her husband, who has been retailing and wholesaling clothing in Barcelona, choose to compete and be aggressive instead of buckling down to the challenge.
Sources: Bloomberg News, Bloomberg Businessweek