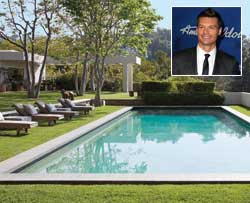 Ryan Seacrest, one of the busiest celebrities in Hollywood, has acquired a $37 million property previously owned by Ellen DeGeneres and Portia de Rossi in Beverly Hills.
Mr. Seacrest is now on the move to his new estate sitting on a 15,000-square-foot property and has put his current home for sale for $11.985 million, according to Forbes.com.
The Beverly Hills estate bought by Mr. Seacrest features a three-bedroom home with a panoramic view of L.A., two separate guest cottages, a swimming pool, and well-maintained gardens.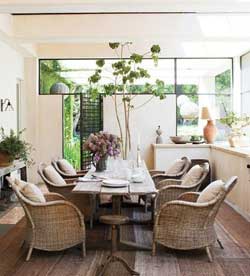 Ms De Generes and wife, Ms De Rossi had magnified the surroundings with their preference for hardwood beams and floors; surrounded it with more trees and plants that casts a more relaxed and homey atmosphere, perfect for unwinding after a rough day.
Mr. Seacrest, who recently hosted the Finale of the American Idol Season 11, is now brimming with projects that include the popular E! News, two LA radio shows, eight reality TV shows that he leads as executive producer.
The home, according to listing firm trulia.com, has been featured on Architectural Digest for its eclectic and modern designs that give off a warm, serene feel to the owners and visitors.
The 3-acre estate has undergone more than 5 renovations to achieve this look. Ms De Generes even bought the two properties close to the original home to give it more space and privacy.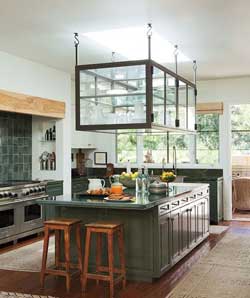 The couple reduced their original asking price for their home to $37 million from $49 million.
This is not the only property owned by Ms De Generes, she and her wife, Portia, also has a farm and has moved to a smaller house formerly owned by actor Brad Pitt.
Sales of previously owned homes had picked up 3.4% in April 2012, according to the National Association of Realtors in a statement. Reversing the 3-month decline suggests a further stability is holding ground the U.S. housing market.
There were 4.62 million units sold during the period as against the 4.47 million sold in March 2012. It also beat analysts' expectations polled by Bloomberg, which saw 4.62 million units sold.
House inventory climbed 9.5 percent to 2.54 million homes in the market
U.S. sales of previously owned homes rose 3.4 percent in April, reversing three months of declines and suggesting a stabilization of the housing market, the National Association of Realtors (NAR) said in a statement.
Sales rose to a seasonally adjusted annual rate of 4.62 million units in April from a downwardly revised 4.47 million units in March. The result, based on closed contracts, surpassed a Bloomberg forecast of 4.61 million units and was the highest number of sales since May 2010. Sales were 10 percent higher than the April 2011 volume of 4.2 million.
Inventory rose 9.5 percent to 2.54 million homes on the market, but fell 20.6 percent from a year ago.
NAR's chief economist Lawrence Yun said in a note that a diminishing share of foreclosed property sales is giving home values a boost. The tight inventory in some markets had escalated prices such as those in Washington D.C., Miami, and Phoenix.