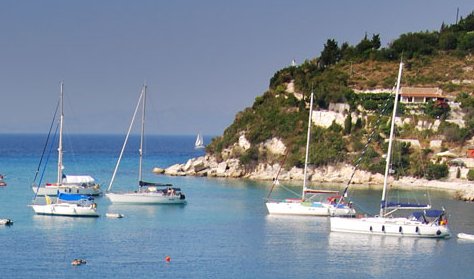 Official data from the Bank of Albania has identified that tourism revenue for the Balkan nation increased by an impressive 17% reaching €1.3bn in 2011.
While Albania offers unspoilt coastline and archaeological parks, property experts believe that the 'value for money' nation is also providing excellent opportunities for investors in the holiday lettings marketplace.
Albania is a new territory in 2012 for the holiday lettings marketplace, shares Ms Kate Stinchcombe-Gillies, Head of Communications at Holidaylettings.co.uk, the busiest holiday home rental website in the UK commented on the potential of the emerging Balkan land
"The destinations showing promise are the seaside spots of Vlore and Durres. Vlore benefits from the combination of offering a city break holiday with stunning coastline - not dissimilar to a holiday experience offered by Barcelona. There are some beautiful beaches and great nightlife alongside UNESCO sites," Ms Stinchcombe-Gillies adds.
She notes that the typical holiday apartment prices range from £285-£490 per week during peak season, which is fantastic value for money for travellers. BA's commitment to the country with up to 5 flights a week into Tirana suggests this is a promising area for both savvy travellers and investors to explore something as yet untapped by the masses."
Indeed, Albania offers some of the lowest prices and taxes across Europe and along with robust economic growth, offers plenty of opportunity for buy to let investors.
Mr. Ravin Maharajah, Partner of Lalzit Bay Resort & Spa, the 5* luxury residential development located on Albania's hotly tipped Adriatic coastline confides that the rising tourism levels founded on new regional transport infrastructure (road and air) continue to increase the demand for accommodation.
"This is generating considerable potential for buy to let investors in Albania and with the nation receiving 4 million visitors last year there is huge potential to grab a slice of the action," Mr. Maharajah explains.
He notes that with the high occupancy rates expected during vacation season, the rents in his resort like a 2 bed apartment costing €70,000 will generate rents of €500 per week over the peak summer months at 75% occupancy giving an annual gross rental income of €6,000 - that's an overall rental yield of 8.57%.
"This has been pretty good considering we know there's a decent rental market for off-peak months too but we've been quite conservative here," he says.