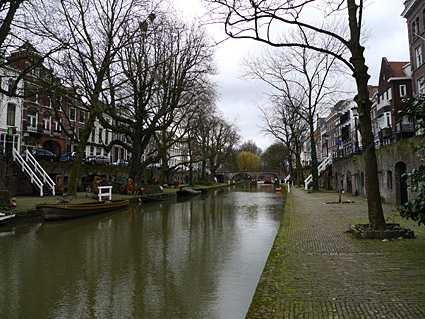 Private property investors are snapping up homes in Netherlands and turning them into short-term rentals, causing a shortage of entry-level houses in not only big cities, but also the regional markets.
The private rental sector has expanded by 23.4% in Netherlands since 2012, according to a report by Amsterdam University and the Catholic University of Leuven.
The report says that more than 10% of the homes in Rotterdam, The Hague, Amsterdam, Groningen and Maastricht are now owned by private investors.
The report indicates that housing markets are becoming over-priced due to an increase in the number of investors buying smaller homes, pricing out the country's young generation.
Almost 30% of apartments and studios smaller than 50 square meters are purchased by investors, says the report, which adds that people who own 3-4 properties control almost 14% of Amsterdam's Airbnb rental supply. Airbnb however challenged the report, criticizing it as incorrect.
Many restrictions have been placed on short-term rentals in Amsterdam. The owner who lets out a room must be registered as living at the address. Non-owner occupied properties can't be rented out for more than 60 days a year, and the authorities are planning to reduce that to 30 days per year in the near future.
Local media have however reported that professional landlords are successfully circumventing restrictions and as a result, a substantial proportion of rooms and houses in Amsterdam are being rented out throughout the year on short-term rental sites such as Airbnb.
Many countries around the world are imposing such similar restrictions. France announced last year that landlords in Paris would have to register their properties with the authorities before listing them on short-term rental websites. The move aims to discourage home owners flouting legal limits on renting out primary residences. A primary residence cannot be rented out for more than 120 days in a year, but landlords are flouting this norm by listing their primary residences on short-term rental websites throughout the year.
Spanish cities and islands popular with tourists are also cracking down on the owners of unlicensed holiday homes letting out properties on short-term basis. Flat owners on the islands of Majorca, Ibiza, Menorca and Fomentera will be slapped with fines of up to €40,000 (US$49,409) if they are caught renting their properties to tourists. Travel agents or websites caught promoting flats to rent on the islands, such as Airbnb and HomeAway, face even bigger fines of up to €400,000 (US$4,94,096).
The Singapore government will soon seek public feedback on the regulatory framework to be prepared for short-term rentals. The Singapore government recently charged two men with unauthorized Airbnb short-term letting of four apartments - a first-of-kind case.