We offer you two outstanding data sets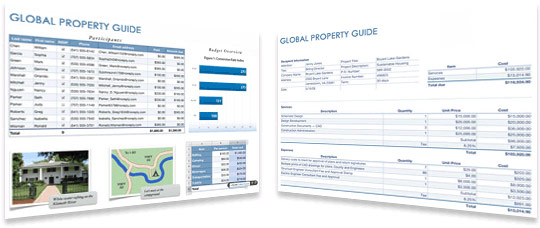 1

House price time-series for 62 countries, updated quarterly.
Residential time series
98 house-price time series for 62 countries delivered to you quarterly on an excel spreadsheet
Inflation-adjusted and nominal
Sheets for monthly, quarterly, six-monthly and annual time-series (depends on format of original data). Handy annual 5-year and 10-year price change tables.
Complete
Our database has all the countries for which reputable housing time series are openly available, with support of our dedicated staff.
$1,350 all Time Series one year
2

Price, rent and yields data from premier areas around the world.
Sale Prices
The global property guide's valuation sata is based on upper end apartment in prestigious areas, such as appeals to foriegn renters.

Rents
We systematically scan web advertisements fr residential property, looking at offers for sale and rent.

Gross Rental Yields
Key numbers for savvy investors, this is the return-of-investment number.