Why contribute to the Global Property Guide?
Readers of the Global Property Guide include:
Investors – our biggest group of readers are property investors
Second homers – many readers are seeking second homes
Analysts and fund managers
Journalists, researchers and academics.
By publishing in the Global Property Guide, you'll gain recognition for your ideas. You can get known for your unique local knowledge. You'll be able to promote your website or blog in the Guide, through your Profile and associated links. Because your article is on a prominent site known for its property expertise, you'll get a direct line to journalists looking for information. And you may attract buyers (if you're in that business) who want to find the expert – you.
How do I submit an article?
The process begins when you click Write an Article and are prompted to create a Profile. To prevent link-spamming, placing links within articles is not permitted.
Each time you post an article, there will appear links to your blog, company, and profile. These links are visible next to your article, below your picture or logo, that is, assuming that you have filled out blog, profile and company details when prompted (some don't!).
It is all easy and straightforward. Every time you post an article, next to it will appear: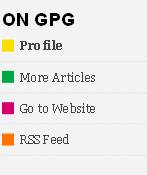 your profile
a link to your site
a link to your RSS feed
a link to your company
a link to the other articles you have posted
Article Content
Articles can be about:
Economic issues, the world economy, the region's economy
Likely changes in residential prices or rents;
A country's prospects as a residential real estate investment area (region, country, area, or city);
Changes in the legal environment;
Anything else of interest to residential property investors.
Articles should not praise yourself, your firm of realtors, law firm, accountancy firm, or promote particular new developments. Self promoting articles will not be published.
By publishing on the Global Property Guide you gain the following benefits:
Recognition for your ideas. Have an economic insight about the property market, the regulatory system? Have a profound investment idea? Want to comment on the analyses proposed by others? Everyone deserves recognition once in a while.
Promote your web site and blog. One of the attractions to authors of contributing to the Global Property Guide is to drive more traffic to their websites and businesses. And in our 'Your Profile' section you can shamelessly promote yourself, your company, your blog or website, and (if you have one) your book. No restrictions – just please keep any self-promotion out of articles
Get known for your unique local knowledge. Many of our readers are searching for the answer to specific questions "Who can tell me about property in Sternberg-unter-den-Linden?" Establish your bona fides, show your expert knowledge, and display your helpful and sympathetic personality by making comments on, or writing Guides about your district or region, on our site.
Get a direct line to journalists looking for information. It is not always obvious to journalists in New York or London where to find sources quickly for a property story about Central America, or whether Egypt is a 'buy'. Many turn for their 'first look' information to the Global Property Guide, because of our great in-depth country property coverage. Putting your opinions and articles in our "News and Views" section is a good way to attract their attention.
Attract property buyers. Buyers like to deal with people they admire, and your views can get you an audience. Often buyers from abroad are, at the initial stage, less interested in seeing a particular property, than in preparing for their visit by finding the expert.
Writing Guidelines
What's important is clarity. We can fix a few typos, but if your submission is unreadable and requires heavy copy-editing, in all likelihood we won't be able to publish it.
Write. Read it again. Cross out anything which is hard on the brain. Rephrase. Simplify. Then get your wife, husband, or friend to read it.
George Orwell's writing tips can be helpful:
Never use a metaphor, simile, or other figure of speech which you are used to seeing in print.
Never use a long word where a short one will do.
If it is possible to cut a word out, always cut it out.
Never use the passive where you can use the active.
Never use a foreign phrase, a scientific word, or a jargon word if you can think of an everyday English equivalent.
Break any of these rules sooner than say anything outright barbarous.
From Orwell's essay: 'Politics and the English Language', adapted.