De Gaulle Ave leads into Winston Churchill Street
September 13, 2006

French influence is strong in Vanuatu, which won independence from Britain and France in 1980. As you arrive at the airport, there are signs in English and French, as in Quebec. As you go towards the central bank, you go past Avenue Charles de Gaulle which leads into Winston Churchill Street.

The "Ni Vanuatu" are charming, less aggressive than other Melanesians. The language, bislama, is pidgin French and English, entirely phenonetic - "smol bisnis senta" means small business centre. There is a wonderful yacht harbour, and great French restaurants. Many French people choose to retire in Vanuatu from New Caledonia. Vanuatu is quite expensive, but very hospitable for foreigners, no racial tensions.

The beaches are generally not great, though Champaign Beach near the huge US Base in the Northern Island of Santos is one of the best the Pacific.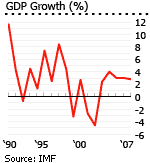 Property prices have been steadily increasing over the years. The buoyancy in the market has been retained for several reasons: Hong Kong Chinese moving offshore before pre-1997; Australians pulling out of Papua New Guinea; and the perception by investors that the Vanuatu Government genuinely wishes to attract foreign investment, particularly in tourism.

No land in Vanuatu is freehold. Leases up to 50 years for residential lots (75 for commercial ones) are available. There are no restrictions on foreign ownership of property, other than land.


Analysis of Vanuatu Residential Property Market »
Yields are moderate to high in Vanuatu
Residential property prices are around US$800 - US$970 per sq. m. (VUV 92,250 to VUV 111,850).

A 100 sq. m. property could be bought for VUV 11.2 million (US$97,000). This same property might rent for around VUV 77,250 (US$670) per month, thus producing a rental yield of 8.3%. Rental yields for larger properties would be less, at around 6.2% to 7.4%.

Property transactions are done in several currencies, including the Vanuatu Vatu (VUV).
Rental income tax is moderate in Vanuatu at 12.5%
Rental Income: Rental income from leasing property is taxed at a flat 12.5%.

Capital Gains: There is no capital gains tax.

Inheritance: There are no inheritance taxes in Vanuatu.

Residents: Rental income from leasing property is taxed at a flat 12.5%.
Total transaction costs are moderate in Vanuatu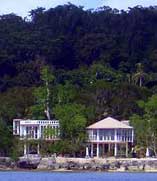 There is no freehold land in Vanuatu, and buying a property is actually a transfer of lease.

The round-trip transaction costs, i.e., the total cost of buying and selling a property, are around 13%. This includes the 5% real estate agent's commission. Other costs include stamp duty, lease transfer registration fee, and the solicitor's fee.

It generally takes about 155 days to finalize a transfer of property.
Vanuatu doesn't have tenant protection laws
There is no landlord-tenant law in Vanuatu. So landlord and tenant relations are governed entirely by the contract, and can be freely agreed.
Volcanoes, hurricanes and the economy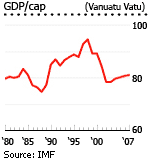 Vanuatu, an archipelago of approximately 83 islands, is situated in the South-western Pacific Ocean. Since independence in 1980 Vanuatu's local tourism industry has flourished, providing experiences not found elsewhere in the world.
The Pentecost Land Dive and the Toka Ceremony on Tanna island draw visitors from all over the world. Scuba diving is important. Vanuatu also has a significant offshore financial centre.
Yet real GDP per capita has been stagnant for the past two decades. About three-quarters of the 222,000 population live in rural areas, and practice subsistence agriculture, and their numbers are fast-growing.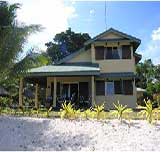 Most of Vanuatu's 83 islands are inhabited. Some have active volcanoes; others are covered by tropical rainforests. The climate varies considerably from tropical to subtropical according to exposure to trade winds and elevation.
Vanuatu is prone to earthquakes, tidal waves and hurricanes. The most destructive hurricane hit the islands in 1987; it damaged or ruined most of the local dwellings. In December 2005, thousands of people flee their homes amid fears of explosion of Mount Manaro, on the island of Ambae.