New Caledonia: Overview
Nov 29, 2007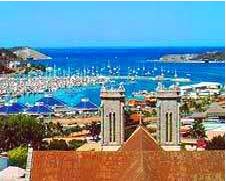 The Territory of New Caledonia and Dependencies or (conventional form) New Caledonia is a French overseas territory located in the southwest of Pacific Ocean, east of Australia. It will remain French territory until 2014, when a referendum will probably be held.

When the French colonized the Nauru, they took possession of lands in the country. Some were given to settlers as private property, while others were allocated to the Kanaks as "reserves". But these reserves remain French property.

Just like other countries in the Pacific, land ownership in New Caledonia is difficult to establish. Acquiring rights to lease land is difficult because of ancestral traditions of passing ownership rights of lands. Aside from that, there are disputes between the colonizers and the natives regarding who truly own the land.