Nauru: Overview
Nov 30, 2007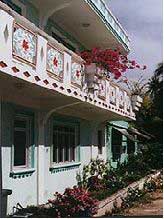 Nauru is an island country located in the west of the Pacific Ocean, just below the Equator. Nauru is the smallest independent country in the world.
The country used to enjoy the world's highest income per capita. But after long decades of Australia's exhaustion of phosphates in the country, Nauru is now on the verge of insolvency.

Land tenure in Nauru is one of the most basic problems that foreigners face when investing the country. Establishing ownership of land in Nauru has been a problem of the Nauruan nationals themselves. Problems arise because of undocumented land titles due to verbal agreements between parties when inheriting land.

In addition to the land problem, Nauru has a relatively limited land mass and it suffers from a high population density, which is expected to rise.