Income tax in Guam
April 10, 2012
INDIVIDUAL TAXATION
The Government of Guam adopts a mirror copy of the US income tax structure where the 'Government of Guam' is put in place of 'the Government of the United States'.
Resident individuals are subject to local territorial income tax on their worldwide income. Married couples can file their income tax returns either jointly or separately.
Taxation process of residential aliens is similar to that of the mainland United States.
INCOME TAX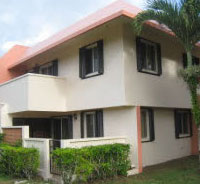 Taxable income is generally computed by deducting from the gross income all ordinary and necessary expenses. Individuals can either itemize deductions or avail of standard deductions. Resident individuals can also deduct personal allowances for themselves and for their dependents.
CAPITAL GAINS TAX
Capital gains incurred for the transfer of property in Guam is taxed as in the US. The taxable gain is computed by deducting the acquisition costs (adjusted for inflation) and transfer costs from the selling price.
Long-term capital gains are currently taxed at 15%. Short-term capital gains or gains realized within twelve months are taxed at ordinary income tax rates.
PROPERTY TAXE
Real Property Tax
Real property tax is levied upon land and/or buildings. The rates are 0.5% on the assessed value of land and 1% on the value of the buildings. The assessed value is 35% of the appraised value or market value of the property.
Guam - More data and information