Total costs are low to moderate in Guam
January 15, 2013
How high are realtors' and lawyers' fees in Guam? What about other property purchase costs?
Transaction Costs

Who Pays?
Escrow's Fee
2%
buyer
Title Insurance
0.5%
buyer
Recording Fees
0.1%
buyer
Agent's Fee
4% - 10%
seller
Costs paid by buyer
2.6%
Costs paid by seller
4% - 10%
ROUNDTRIP TRANSACTION COSTS
6.6% - 12.6%
See Footnotes
Source: Global Property Guide
How difficult is the property purchase process in Guam?
There are no restrictions on foreign ownership of property. However, foreigners are only allowed to buy one (1) owner-occupied house or condominium in their personal names on Guam if they are not U.S citizens and have not declared their intent to become permanent residents (green card applicants).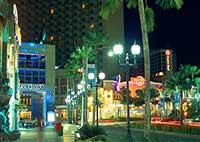 Once you see the property you'd like to acquire, you can make an offer. When the price and other details (like closing date) have been agreed upon, a sales contract is drafted and signed by both parties. A deposit is simultaneously paid by the buyer when the contract is signed.
Between signing the contract and the closing date you are strongly advised to have the property inspected and surveyed. You do not want to discover a busted pipe and be slapped with a hundred dollar bill for repairs after the transfer (right before you move in to your new home).
---
Footnotes to Transaction Costs Table

The round trip transaction costs include all costs of buying and then re-selling a property - lawyers' fees, notaries' fees, registration fees, taxes, agents' fees, etc.
Guam - More data and information