Yemen: Overview
Sep 24, 2007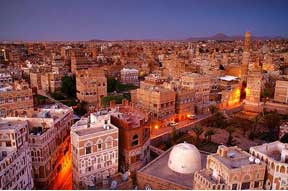 Yemen (pop. 28,064,000; GDP/cap US$592) is one of the least developed countries in the world and is the poorest country in the Middle East.

Yemen was once divided into two countries, North Yemen and South Yemen. The two countries were unified in 1990 as the Republic of Yemen.

After the unification, a southern secessionist movement broke out, but was eventually subdued. Tensions persist between the north and the south; some southerners say the northern part of the state is economically privileged.

President Saleh, who led Northern Yemen before the unification, also faces strong opposition from Southern Yemeni political parties and Islamic radicals who oppose the government's economic reform program and seek to obstruct private-sector initiatives.

Yemen's investment law was updated in 2002. The new law says foreigners may own land and real estate. However the new law has inconsistencies. Under the 2002 law, foreigners may own 100 percent of the land and can execute projects without a Yemeni agent and without obtaining import/export license from the Ministry of Industry and Trade. But this is contradicted by the commercial law, which limits foreign ownership to 49 percent.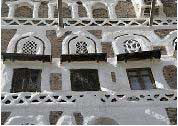 Land registration is in its infancy and disputes over both residential and commercial plots are frequent and nearly impossible to adjudicate legally.

If the parties to a land conflict are strong, thick homicide reports result. If a victim of a fraudulent deal is weak or too civilized, he will quickly lose all hope of favorably resolving the conflict through the labyrinthine legal system.