INDIVIDUAL TAXATION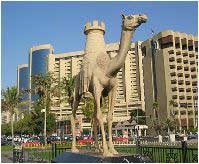 In general, the government issues residence visas to freehold owners and to their immediate family such as spouse and children under 18 years old. Visas acquired through property purchases are subject to the normal rules and regulations of the Dubai Immigration Department and are renewable every three years. Visa renewal fee is AED1,360 (US$370) per person and visa renewal allows the holder to work in the UAE.
INCOME TAX
No income tax is levied on individuals in the United Arab Emirates.
RENTAL INCOME
In all Emirates except Abu Dhabi, leases of residential properties are taxed at a flat rate of 5%. Leases of commercial properties are taxed at a flat rate of 10%.
Abu Dhabi does not levy a municipal tax on rented premises but landlords are required to pay license fees.
CAPITAL GAINS
There is no capital gains taxation in Dubai.
PROPERTY TAX
There are no property taxes in Dubai.
United Arab Emirates - More data and information