Panama – new Dubai, or second Florida?
July 24, 2008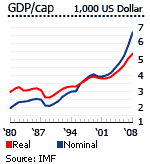 The real estate frenzy in Panama continues. More condominiums are being built and planned, and major developments are underway. The country is busy re-inventing itself as Latin America's regional logistics and services hub.
Around 300 tower projects, making up more than 40,000 units, are reportedly being constructed or publicly announced. Even the Trump Ocean Club International Hotel and Tower, part of Donald Trump's $400-million project in Panama City, has started construction.
Investors are still entering the market. In February 2008, the Spanish group Interplus announced two projects on Avenida Balboa, bringing 155 new floors worth US$280 million into Panama's market.
During the 1970s an offshore financial industry flourished in Panama. Then came the dark years of the rule of Manuel Noriega, who was toppled by an American invasion in 1989.
Several lacklustre presidents followed, but in 2004, Martin Torrijos defeated ex-president Guillermo Endara. The new president pledged to modernize the Panama Canal, to tackle corruption, and to investigate violations of human rights under the rule of his father, former military leader Omar Torrijos.
In October 2006 Torrijos' referendum to expand the Panama Canal was massively supported. The canal project will cost around US$5 billion to $7.5 billion and is expected to be completed in seven years. The expansion is expected to provide 10,000 construction jobs.
Several other mega-projects are in the wings:
Panama has signed an agreement with Qatar for the construction of a US$7 billion oil refinery in Puerto Amuelles.
A consortium led by Hong Kong's Hutchison Whampoa, plans to turn Balboa into the largest port in Latin America.
China's government-owned shipping operator, COSCO, in alliance with Ports America Group, is to build a second megaport on the Pacific coast at Farfan —even though Panama recognizes Taiwan.
Copa, a local airline, aspires to turn Panama into an alternative regional airline hub.
Finally, a trade Promotion Agreement between the United States and Panama was signed in 2007, giving specially good access to the US market, though neither country has yet approved the Agreement, due to the election of Pedro Miguel González Pinzón as president (speaker) of Panama's National Assembly. Pinzón was indicted by a U.S. federal court in October 1992 for the killing of an American serviceman and the serious wounding of another.
Property prices are rising. Land is being sold from $700 to $1,000 per sq. m., says Tomas Portillo of Prima Panama. Even what used to be sold at $1,000 per sq. m. is now selling at up to $3,000 per sq. m. Construction costs, including cement, steel, other raw materials, and labor, are now higher too.
Economic slowdown?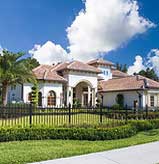 However, the problems in the US appear to be moving south. Panama's economy decelerated sharply during the first quarter of the year. Annualised economic growth of 6.9% was recorded in Q1 2008, well down on the 10.41% economic growth during the same period of 2007, according to the Contraloría General de la República.
Home-grown obstacles to growth are also emerging. Panama's 90-day tourist visa has been shortened to 30 days for security purposes, with an allowable extension of 60 more days. The changes have made it harder for foreign visitors to make extended property tours and go through through the closing process in one visit. Legislators are considering reversals or modification of this new law due to its feared consequences to the second home market, but there's a definite chill in the immigration climate.
In addition, as with much of Latin America, Panama struggles with getting corruption under control, cementing the rule of law, and generating enough educational reform and economic growth to reduce its stubbornly high poverty rate. Combined with the financial burden of expanding the Panama Canal -- and the uncertainty over how much additional revenue it will generate – foreigners here are faced with the growing possibility of reduced tax incentives and higher taxes going forward.
There is now some concern about whether the real estate sector may have been overbuilt. An ambitious 104-story Ice Tower, an iconic condominium building, never got past conception. To replace the Ice Tower is the 78-story Iron Tower, of which almost half of the units have been sold. This overzealousness of developers has not only damaged the Ice and Iron Towers. The Palacio de la Bahia, where the number of floors had already been reduced from 96 to 83, was cancelled. Park 32, once designed for 54 floors, was also canceled.
More Global Property Guide pages:
The Government has acted on these transgressions. On May 16, 2007, a regulation was approved fining developers 1% of the project's value for promoting land sales without an approved first draft of the plan. Violators will have to settle the fine before the first draft plan can be accepted for evaluation. Panama's Association of Real Estate Agents (Acobir) meanwhile has made calls for increased measures to protect buyers and limits to speculation in the real estate market in their general assembly.
New property owners are not worry-free. The 20-year property tax exemption for new constructions ended last year and was -- only belatedly -- extended earlier this year...and only to July 2009.
Although president Torrijos is obviously more competent and active than any of his predecessors, a rising wave of grumbling is coming from foreign firms. They complain that they are being discriminated against by the informal links between the government and the local business oligarchy. It is difficult to imagine that this problem will quickly disappear in this small, highly unequal society, with little tradition of institutional fair play.
Peronet Despeignes, a managing partner in property and relocation consultancy Serenity, says the market has been sustained by four factors -- "4 Legs" -- that will determine its future course: "a global environment of easy money and loose credit, a persistent gap between lower prices for Panamanian real estate and higher prices for comparable U.S. properties, expectations for a flood of incoming, retiring Americans and European new residents and a business-friendly government."
"Together, the four legs have held investors here in good stead for the past decade," Despeignes says. "But the first two legs are crumbling, the fourth is shaky and the third cannot be taken for granted indefinitely."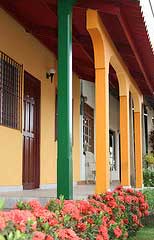 Despeignes cites several factors that could make Panama less business-friendly in future: a stubborn poverty rate at just under 40% of the population; a government budget deficit of nearly 4% of GDP; government debt now a hefty 63% of the economy's size. The $5 billion canal expansion project is likely to drive that debt ratio higher, as politicians are under pressure to modernize infrastructure. The growing presence of many relatively rich foreigners has encouraged several serious left-leaning presidential contenders – including former Hollywood actor and current tourism minister Ruben Blades (Panama City Mayor Juan Carlos Navarro is another). They could be much less business-friendly than President Torrijos.
"This raises the prospect of reduced tax incentives and tax increases -- especially on foreigners," says Despeignes, citing Panama's "Costa-Rica-like" phaseouts of property tax incentives and the threat of future property tax increases.
"But Panama is developing critical mass," he adds. "Panama's enormous advantages over other Latin American countries are being recognized."
One scenario is becoming an offshoring magnet. Dell has the first of many call centres migrating to Panama. Empresas Bern is developing a region-leading tourism academy on par with Cornell University's graduate hotel management program. This could help Panama develop the heaviest concentration of human capital in Central America.
Facilitating all this are Panama's positive characteristics: Long and deep exposure to U.S. practices, U.S.-quality roads, a U.S. dollar-based economy, an unusual multiethnic mix and exposure to international commerce, and openness to just about anyone from anywhere. There is also an often first-rate banking and commercial sector, vast tracts of sparsely inhabited and beautiful land outside the capital and long stretches of beautiful coastline, and unbelievably low costs for many foods and services.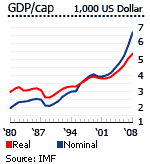 "Keep in mind that Panama has a couple of things different from places like, say, Maimi," says Jose Bern of Empresas Bern, the biggest builder of high-rise residential properties in Panama City. "We have relatively limited amount of waterfront. There may be less than a mile of undeveloped oceanfront land left between the fish market and Costa Del Este. That's not a lot. That's 1600 linear meters. How many buildings could you do there?"
"It's not like Miami where there are literally miles and miles of (buildable) coastland. After Costa Del Este, you just have protected wetlands and marsh," he said.
Immediately outside Panama City is Howard Air Force, one of several former U.S. military bases, with quality infrastructure, great vistas, vantage and access points - the latest target for fixed commercial and residential development. There's also the cooler, higher elevation Las Cumbres suburban area north of downtown -- a virtual "hidden valley" -- and the stretch of lush, raw land close to downtown leading up to the Puente Centenario (Centennial Bridge).
In the centre of the country, the Pacific oceanfront of the Azuero Peninsula is gaining interest as the next beachfront hotspot, following Coronado.
Beyond the much-discussed mountain hamlet of Boquete in the western coffee highlands lie Volcan and Cerro Punta. The enjoy much of what has attracted foreign investors to Boquete -- extremely lush vegetation, year-round cool climate, fantastic landscapes, beautiful cloud formations, the pleasant sound of rushing white-water rocky rivers, well-paved access to and from the national highway -- but lower prices.
"These are areas where the smart money in Panama is shifting its attention," Despeignes said. "Panama is still worth getting into, but more forward-looking investors are looking beyond Panama City's high-priced Balboa Avenue oceanfront."
Panama - More data and information