Overview
November 10, 2011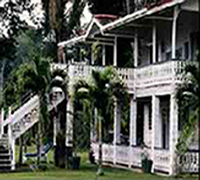 Guyana (pop. 761,000; GDP/cap US$1,075) is the only English-speaking country in South America. It is abundantly endowed with natural resources and its constitution guarantees the right of foreigners to own property and land.

However, political instability, inter-ethnic tension and economic mismanagement have left it among the world's poorest countries. Guyana's ruling party (People's Progressive Party-Civic) and opposition party (People's National Congress-Reform) remain suspicious of each other and have been unable to reach compromise even on minor issues.

Guyana is also involved in disputes with its neighboring countries, Venezuela and Suriname, over certain territories. Drug trafficking is persistent in the country. Surveys of business firms in Guyana reveal that lack of security, which is said to be caused by the drugs trade, is the single most important issue that businesses face.

There are four types of land in Guyana: state owned, government owned, private transported or titled land, and industrial estates.

Foreigners are treated the same as Guyanese citizens when acquiring and disposing all properties.

The process for acquiring or leasing land depends on its classification. In most cases, state and government owned lands are leased rather than sold, through an application process that involves the Guyana Lands and Surveys Commission (GLSC), GO-Invest and other regulatory bodies. Private transactions are generally carried out between lawyers for the buyer and seller.


Analysis of Guyana Residential Property Market »
Income tax is high at 33.33%
Rental Income: Rental income is taxed at a flat rate of 33.33%.

Capital Gains: Capital gains tax is levied at a flat rate of 25% but assets and properties held for more than 25 years are exempt from capital gains taxation.

Inheritance: Inheritance tax is levied between 0.50% on inheritance exceeding 100,000 (US$498).

Residents: Residents are taxed on their worldwide income at a flat rate of 33.33% on income exceeding GYD420,000 (US$2,093).