Realtors in Ecuador
---
Want to buy a house or apartment in Ecuador? You'll need advice on your property investment from a realtor. Find professional realtors in Ecuador in our directory below.
RECOMMENDED REALTOR
Ecuador Shores Realty
Ecuador
Website: https://www.ecuadorshoresrealty.com/
Phone Number: 813-642-7986
We are the 1 top producing and most recommended expat real estate company in the Manta Ecuador area. We don't use gimmicks or misleading statements to gain your business, we do it the old fashion way, we earn it With core principals of integrity, strong...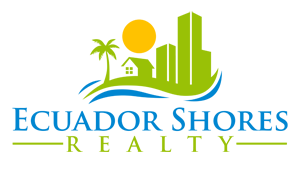 RECOMMENDED REALTOR
Patricia Pineda Properties
García Moreno 14-79 y Gonzales Suárez, Cotacachi 100350, Ecuador
Website: https://patriciapinedaproperties.com/
Real Estate Services, Legal representation, Rental management

RECOMMENDED REALTOR
Abundant Living Ecuador
Ecuador
Website: https://www.abecuador.com/
Phone Number: +(593) 98 074 8925
Abundant Living Ecuador was created for buyers around the world to access some of the most unique, beautiful, and undervalued properties in South America.