Realtors in Brazil
---
Want to buy a house or apartment in Brazil? You'll need advice on your property investment from a realtor. Find professional realtors in Brazil in our directory below.
RECOMMENDED REALTOR
Rio Exception
Brazil
Website: https://rioexception.com/en/
A real estate connecting the best of Brazil to the rest of the world a brazilian way of life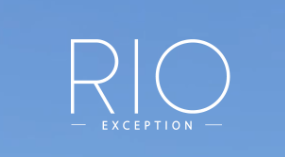 RECOMMENDED REALTOR
Invexo
Av. das Américas, 700, Bloco 6 A/B, Sala 318 – Barra da Tijuca – Rio de Janeiro – RJ, Brazil
Website: https://invexorealestate.com/
Phone Number: +55 (21) 3128-3800
INVEXO is a luxury real estate company that has been operating in the carioca real estate market for more than a decade. We are among the top real estate agents in Rio. INVEXO was founded in 2010, from the idea of partners Jo o Paulo...

RECOMMENDED REALTOR
Bossa Nova
Alameda Gabriel Monteiro da Silva, 2027 Jardim América 01441-001 São Paulo - SP, Brazil
Website: https://www.bnsir.com.br/
Phone Number: +55 11 3061-0000
We are the industry's finest consultants with unparalleled curation and attention to style and every detail. We are technology and innovation where you want to live.

RECOMMENDED REALTOR
SUBLICASA
Calle Brasil 17 03509 FINESTRAT, Brazil
Mobile Number: +34 691 266 254
Won 2021 European Property Awards