INDIVIDUAL TAXATION
Residents are taxed on their worldwide income. Married couples are taxed separately.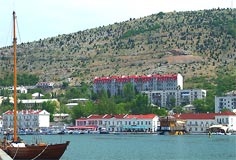 INCOME TAX
Taxable income includes: (1) employment income, (2) business and professional income, (3) dividends, (4) interests, (5) royalties, (6) income from immovable property, (7) capital gains and (8) other income. Income tax is generally withheld at source at the time of payment. However, income tax is levied by assessment for business income and partnership income.
Residents are generally taxed at a flat rate of 18% on all their income.
Residents earning salary income can also avail of several allowances such as:
donations to charitable organizations provided that total donations is more than 2% but less than 5% of the total taxable income for that tax period
educational expenses incurred by the taxpayers incurred by the taxpayer and his immediate relatives up to UAH940 (€29) per month
medical expenses incurred by the taxpayers and his immediate relatives except expenses for cosmetic surgery not related to medical treatment and certain dental care
life and pension premiums paid by the taxpayer up to UAH940 (€29) per month for the insurance of the taxpayer and 50% of that amount or UAH470 (€15) any of his immediate relatives
In addition, special allowances are granted to single mothers, widows and widowers, war veterans, victims of the Chernobyl accident and disabled persons.
RENTAL INCOME
Rental income is considered as business income and is taxed by way of assessment, generally at flat rate of 18%. Income-generating expenses are deductible when calculating taxable income.
Resident landlord registered as a private entrepreneur
A nonresident landlord, as an individual entrepreneur, may opt for the simplified tax (unified tax) regime provided that his gross income does not exceed UAH500,000 (€15,625). Under this regime, the individual is required to pay lump sum amounts every month, typically between UAH20 (€0.63) and UAH200 (€6). The exact monthly liability, which serves as the individual´s income tax, depends on the municipality where the property is located.
CAPITAL GAINS TAX
No tax is levied on the capital gains realized from the sale of one real estate property per tax year.
Capital gains earned on the second and any additional sale of similar real estate property (any size) within the same tax year are subject to 5% tax.
As of 01 January 2007, capital gains realized from sale of dwellings (houses, apartments, summer houses) measuring 100 sq. m. or less are exempted from tax.
Capital gains from properties used as business premises are considered as business income and is taxed accordingly.
VALUE ADDED TAX (VAT)
Value added tax is levied at a flat rate of 20%.
Leasing a building, premises or land is subject to 20% VAT.
The sale of buildings or premises is also subject to 20% VAT.
PROPERTY TAX
Land Tax
Land tax is levied on Ukrainian land and property at 1%, payable by the owners or users of the property. The taxable value is the property value at the beginning of the calendar year.
If the value of the property cannot be determined, land tax is levied at a specific amount per sq. m. The rate starts at UAH0.24 (€0.02) per sq. m. in towns with less than 3,000 residents and increases up to UAH3.36 (€0.11) per sq. m. in cities with more than one million residents. Zone coefficients from 1.2 to 3 are also applied for regional centers.
Property Tax
Property tax is levied as of 1 January 2012 at a rate equivalent to 1 minimum salary, depending on the size of the property. Residential property owners are liable to pay for property tax.
CORPORATE TAXATION
INCOME TAX
Income and capital gains earned by corporations are taxed at the standard corporate tax rate of 18%. All expenses incurred in respect of business activities are deductible for corporate tax purposes.