INDIVIDUAL TAXATION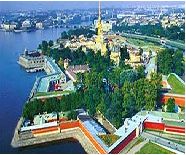 Residents are taxed on their worldwide income. Married couples are assessed and taxed separately.
An individual is considered to be a resident of Russia if he/she has resided in the country for at least 183 days in a calendar year counting the day of departure but not counting the day of arrival.
INCOME TAX
Resident individuals are subject to tax on their income at a flat rate of 13%.
Income is classified according to the following categories: (1) dividends and interest, (2) payments under an insurance contract, (3) royalties, (4) rent payments, (5) income from alienation of property or capital gains, (6) employment income and income from independent activities, including business income, (7) private pensions, scholarships and other similar benefits, (8) income from transportation, and (9) income from the use of pipelines, power lines, data transfer and other similar services.
Generally, income tax is withheld at source. However, income tax is levied by assessment for business and professional income.
Resident taxpayers are entitled to some allowances and deductions.
RENTAL INCOME
Rental income is taxed at a flat rate of 13%. A resident earning rental income can register with the tax authority as an individual entrepreneur and he will then be taxed on his net income.
Taxable income is calculated by deducting income-generating expenses from the gross income. Instead of itemized deduction of expenses, an individual entrepreneur can elect for a standard deduction of 20% of the gross income.
CAPITAL GAINS
Capital gains realized by residents for selling Russian property within three years of acquisition are taxed at a flat rate of 13%. For Russian property held for more than three years, the entire capital gain is tax-exempt.
When calculating for the tax base, a taxpayer may choose to either (1) deduct documented expenses such as acquisitions cost and cost of improvements from the actual selling price, or (2) deduct a maximum fixed allowance of RUR1 million (€14,286) from the gross proceeds.
VALUE ADDED TAX (VAT)
VAT is levied at a flat rate of 20%.
Generally, leasing land as well as property is subject to 20% VAT but lease of residential properties is exempt from VAT.
Sale of land and residential property is exempt from VAT.
PROPERTY TAX
Land Tax
Land tax is a municipal tax levied on the cadastral land value and the applicable rate varies depending on the use of the land. Established maximum rates at the federal level are 0.3% for agricultural land and land used for housing, and 1.5% for other types of land. The applicable rates are set by the relevant municipality where the land is located.
Property Tax
The property tax is levied on buildings, apartments, constructions and garages. Established rates at the federal level range from 0.10% to 2%, depending on the cadastral value of the property. The applicable rates are set by the relevant municipality where the land is located.
The maximum rate for property tax is 2%, as stated in the tax code. For Moscow and other regions in the Russian Federation, the applicable rate is 2% in 2016.
CORPORATE TAXATION
INCOME TAX
Income and capital gains earned by companies are taxed at a flat rate of 20%. Income-generating expenses are deductible when calculating the taxable income.
Of the 20% corporate income tax rate, 2% is paid to the federal government and 18% is paid to regional authorities.