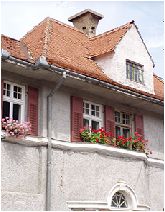 INDIVIDUAL TAXATION
Residents are taxed on their worldwide income. Married couples are assessed and taxed separately; joint taxation is not permitted.
INCOME TAX
Income is classified into the following categories: (1) income from independent activities, including royalties, (2) investment income, including capital gains and dividends, (3) rental income, (4) pension income, (5) agricultural income, (6) income from prizes and gambling, (7) sale of immovable property, and (8) other income.
Income is aggregated and taxed at a standard flat rate of 10%.
RENTAL INCOME
Rental income earned by residents is taxed at a flat rate of 10%. A fixed deduction of 40% of the gross income is allowed to account for income-generating expenses. Taxpayers may also opt for itemized deductions of all expenses.
CAPITAL GAINS
No tax is levied on the capital gains realized by individuals from selling real property; however transfer tax is levied on the transfer of immovable property in Romania.
Transfer Tax
Individuals who sell Romanian property are liable to pay transfer tax, levied on the sales proceeds. The applicable tax rate depends on the property value.
Transfer Tax for Property

PROPERTY VALUE, RON (€)
RATE
Up to 450,000 (€100,000)
0%
Over 450,000 (€100,000)
3%
An exemption from paying the transfer tax on the transfer of Romanian immovable property is allowed under the following circumstances:
The property transfer was made through the state restitution process
The property transfer was by inheritance, only if the inheritance was processed within two years after the death of the benefactor. If the inheritance was processed over two years, a 1% inheritance tax is payable by the beneficiaries
The property transfer was by gift from a spouse or a relative up to the third degree of kinship
PROPERTY TAX
Property Tax
Property tax is levied on buildings and the applicable tax rate varies, depending on the building´s classification and property value. Property tax on residential buildings ranges from 0.08% to 0.20%, and property tax on nonresidential buildings ranges from 0.20% to 1.30%.
Land Tax
A local tax is levied on land in located in urban areas in Romania, payable by the owner. The tax rate for urban land ranges from RON0.052 (€0.01) and RON89.21 (€20) per square metre for land in urban areas. The tax rate for land outside urban areas ranges from RON0.01 (€0.002) and RON0.48 (€0.11) per square metre.