INDIVIDUAL TAXATION
The Principality did away with all forms of personal income tax in 1870.
INCOME TAX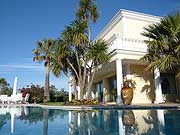 Individuals do not pay tax on income. French nationals residing in Monaco may be subject to French income taxes unless they can prove that they had been habitually resident in Monaco for at least five years by 12 October 1962.
INCOME TAX 2-14 FOR FRENCH NATIONALS RESIDING IN MONACO

TAXABLE INCOME, €
TAX RATE
Up to €6,011
0%
€6,011 - €11,991
5.50%
€11,991 - €26,631
14%
€26,631 - €71,397
30%
€71,397 - €151,200
41%
Over €151,200
45%
RENTAL INCOME
Rental properties are taxed at 1% of the annual rent plus estimated service charges. This tax is payable by the tenant.
CAPITAL GAINS
There is no capital gains tax, except for French residents.
WEALTH TAX
Monaco does not levy net wealth taxes. It should be noted that French nationals who transfer their residence or domicile to Monaco after 1988 are subject to the French net wealth tax on their worldwide property. Other French nationals who are residents abroad are subject to the tax on their French property only.
PROPERTY TAX
There are generally no property taxes in Monaco.
CORPORATE TAXATION
Monaco does not have a general corporate income tax but, under the terms of its tax treaty with France, it levies a tax on the profits of enterprises engaged in certain business activities.
The following are liable to tax in Monaco:
Enterprises carrying out commercial or industrial activities in Monaco if 25% of their company turnover results from operations outside Monaco.
Companies whose activity in Monaco consists of collecting the proceeds of the sale or licensing of patent rights, trademarks, manufacturing processes and formulas; or literary or artistic copyrights.
PROFITS TAX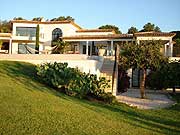 The current profits tax rate is 33.33%. The tax base is its annual worldwide income earned or deemed to be earned through a business in Monaco. Business expenses are normally deductible unless they are connected with foreign income which is not taxable.
Losses on the sale of real estate can be carried forward to offset against future profits for a maximum of five years.
RESIDENCY
Foreigners are welcome to establish residency. However, given the physical size of Monaco, some degree of control is exercised.
A Monegasque residence card must be secured for any individual over sixteen years of age who wishes to spend more than three months in Monaco. Becoming a Monegasque resident via the residence card will depend upon whether or not the applicant is a national of a state in the European Economic Area (EEA) which spans the European Union states, Liechtenstein, Norway and Iceland.
A non-EEA national is required to obtain a long-stay visa from the French authorities before making an application in Monaco for a Monegasque residence card. The application for a long-stay visa is generally lodged with the French Consulate in the territory where the individual resides and takes about three months to secure.
EEA nationals are not obliged to obtain a long-stay visa from the French authorities. They can apply for a residence card directly in Monaco. The process takes an average of one and a half months.
The first residence card (carte de séjour) obtained is valid for one year and is renewed twice, after which it is replaced by a card valid for three years. This is also generally replaced twice at intervals of three years, after which a ten-year residence card is issued.
Residency applicants must establish a local bank account and deposit around €100,000, take out private health insurance, live there for six months of the year, as well as buying a property.
If a person is holding a residence card, he is expected to live in the locale for six months of the year to maintain residency.
In 2000 a significant change occurred in that foreigners, regardless of their nationality, holding a Monegasque residence card can now use it as a travel document and circulate freely for up to three months within the 15 countries currently forming part of the Schengen area (France, Germany, Austria, Belgium, Spain, Greece, Italy, Luxembourg, the Netherlands, Portugal, Denmark, Iceland, Norway, Sweden, and Finland).
Obtaining a residence card in no way confers Monegasque nationality on the holder. Only after ten years´ residence (and very exceptionally after five years), may a resident apply for Monegasque citizenship. Alternatively, any person whose father is a national of Monaco can acquire Monegasque nationality as of right.
Monaco - More data and information