Realtors in Macedonia
---
Want to buy a house or apartment in Macedonia? You'll need advice on your property investment from a realtor. Find professional realtors in Macedonia in our directory below.
RECOMMENDED REALTOR
Dom Lux
Bul. Partizanski Odredi 17/2-6, Skopje, 1000, Macedonia
Website: https://mydomlux.com/
Phone Number: (389) 70 282 525
We have been providing real estate agency services since 2000 and throughout that time we have been gaining the knowledge and experience that today make up the foundation of our success. We are dedicated to providing a quality service for all our clients, as our...

RECOMMENDED REALTOR
Move In
Nikola Tesla 22/2-6 Skopje, Macedonia
Website: http://www.movein.mk/
Phone Number: +389 78 431 071
Move In is one of the leading real estate agency on the market in Skopje, creative and innovative agency with skilled and highly professional team. Our team composed of experienced agents who combine experience, creativity and dedication to detail is ready to listen and substantiate...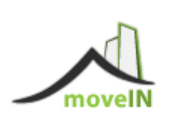 RECOMMENDED REALTOR
Century 21
Office / Practice 11 Ground Floor Shop 5, Macedonia
Website: https://century21.mk/
Contact us, your property will be marketed by the best professionals