Realtors in Anguilla
---
Want to buy a house or apartment in Anguilla? You'll need advice on your property investment from a realtor. Find professional realtors in Anguilla in our directory below.
Are you a high quality realtor in Anguilla? Get Listed
RECOMMENDED REALTOR
Gum/ko International Ltd
The Old Factory Complex, PO Box 1538, The Valley, Anguilla, AI 2640, BWI, Anguilla
Website: www.gumko.com
Email: [email protected]
Phone Number: +1 264 497 0815
Mobile Number: +1 264 584 7000
GUM KO International Ltd is a locally registered Anguilla real estate agency specialized in land sales. Founder Adrian Kobbe has had a vested interest in the island since 1984, when he was engaged by local entrepreneur Alan Gumbs to carry out the restoration of the...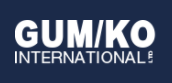 Anguilla Trophy Properties (CHRISTIES)
#6 Bedneys Plaza West End Anguilla, BWI AI -2640, Anguilla
Website: www.trophyproperty.com
Email: [email protected]
Phone Number: (264) 476-1559
Mobile Number: (264) 476-1556