Alas great Turkmenbashi
Sep 27, 2007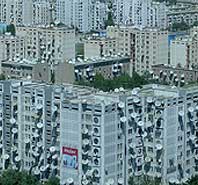 Turkmenistan (pop. 5,186,000; GDP/cap US$3,048) possesses the world's fifth largest reserves of natural gas, but also one of the world's most corrupt and repressive governments, till recently under the Great Turkmenbashi Niyazov, who passed away on 21 December 2006. Through a massive personality cult, he concentrated power totally in his own hands, controlled the media, banned opera, ballet, beards, long hair, and the playing of recorded music at public events. There is no clear line of succession.

Land can be leased by foreigners
Turkmenistan allows land leases to foreigners, for any period. But the risks are high. Not least is the foreign exchange risk presented by Turkmenistan's currency, the Manat. The official exchange rate of the Mount (US$ 1=UM 4,854) is around four times the black market rate (US$ 1 = UM 19,000 - UM 23,000).