Realtors in Azerbaijan
---
Want to buy a house or apartment in Azerbaijan? You'll need advice on your property investment from a realtor. Find professional realtors in Azerbaijan in our directory below.
RECOMMENDED REALTOR
CASPIAN PROPERTY SERVICES
Caspian Property Services 3, Gurban Khalilov Street Baku, AZ1073, Azerbaijan
Website: https://cpsbaku.com/
CASPIAN PROPERTY SERVICES CPS is operating since 1995 and during these years built its reputation as a reliable partner. The company's activity includes the full range of services on all types of real estate transactions, including residential, commercial, suburban, land plots in Baku and in...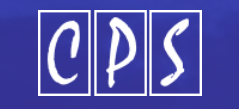 RECOMMENDED REALTOR
BakuBina Real Estate Agency
Azerbaijan
Website: https://www.bakubina.az/
Phone Number: +(944) 51 235
We manage your investment from start to completion, sourcing the most suitable home in the best possible location, and managing after-sales care, where required. We work for and on behalf of YOU as the investor and NOT for the seller developer. As such we provide...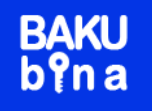 RECOMMENDED REALTOR
AzeriAmlak Real Estate Company
Baku city, Narimanov district, Hasan Aliyev str, 579, Azerbaijan
Website: https://azeriamlak.az/
Phone Number: +994 (70) 923-66-23
AzeriAmlak brings a wide range of selection, a constantly updated real estate list and a market trend for you to figure out your right decision.