Rwanda: Overview
Oct 02, 2007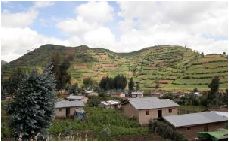 Rwanda (pop. 9,323,000; GDP/cap US$246) is in East Africa, surrounded by Burundi, Tanzania and the Democratic Republic of Congo.

Rwanda is still recovering from the 1994 genocide and civil war between the dominant Tutsi minority and majority Hutu. An estimate of one million Rwandans died out of an estimated population of 8 million.

The first presidential and legislative elections were held in 2003, with Paul Kagame emerging as President. Kagame has an ambitious plan called the 2020 Vision which aims to make Rwanda a middle-income country by 2020.

The economic and security situation has somewhat stabilized. However, the government remains relatively ineffective, and the peace between the ethnic groups is fragile.

All land is still owned by the government. Property titles are issued only when a structure is built on property. Investors must seek authorization from local government authorities to build on vacant land. Leases are available for 50 to 99 years.