Niger: Overview
Nov 29, 2007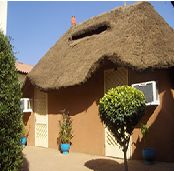 Niger (pop. 13,351,000; GDP/cap US$276) is one of the poorest countries in the world. It is located in West Africa, bounded by Nigeria, Chad and Mali. The estimated population of 14 million is concentrated in a narrow band of arable land along its southern border. In 2005, it ranked lowest of 177 countries in the Human Development Index.

Niger endured political turmoil after independence from France in 1960. For 14 years, Hamani Diori's a one-party regime ruled. In 1999, Niger successfully transitioned to democracy.

Mamadou Tandja was re-elected for a second term in 2004. However, the country's political situation remains fragile, with considerable social unrest.

Most of the population are subsistence agriculturalists, or pastoralists. The discovery of uranium boosted the economy during the 1970's, but that industry is now in decline. Niger relies heavily on aid.

Open to Foreigners
Foreign nationals may acquire land in Niger with the approval of the Ministry of Equipment and Territorial Management.