1 - 3 years rent is paid in advance
November 15, 2006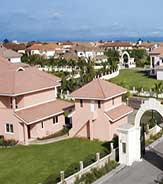 Rental market practice in Ghana is PRO-LANDLORD.
Rents: Can landlord and tenant freely agree rents in Ghana?
Rents can be freely negotiated in Ghana. Rent increases are unrestricted.
Deposits
According to the Rent Act, landlords can only charge 6 months rent in advance, and succeeding rents are due every six months; however, in practice, landlords charge one to three years rent in advance.
What rights do landlords and tenants have in Ghana, especially as to duration of contract, and eviction?
Rental contracts last for the duration of the advance payment, usually one to three years. An option to renew can be included in the contract.
If the tenant wishes to pre-terminate a contract, he must inform the landlord three months in advance. In most cases, the tenant must look for someone to take over the lease for the duration of the contract, or wait for the repayment since the landlord may have invested or spent the money already.
The Rent Act was passed to protect the tenants from frequent evictions by the landlord, especially when the former are not able to cope with incremental rent increases. Under this law, a tenant is usually given time, usually three months, to find a suitable place to relocate before being asked to leave. He can only be ordered by the court to vacate the premises immediately if the landlord has demonstrated that the property is required for his or his immediate family's personal use or that he wants to remodel and renovate. But even then, the tenant must still be given time to find a suitable place.
EVICTION FOR NON-PAYMENT OF RENT

Duration until completion of service of process
20
Duration of trial
140
Duration of enforcement
90
Total Days to Evict Tenant
250
Courts: The Lex Mundi Project
How effective is the Ghanaian legal system?
Evictions can be a problem in Ghana, especially when dealing with low-income tenants. The Rent Control Department is the primary authority responsible for resolving disputes between landlords, tenants, and other persons with interests in premises. However, this Deparment is notorious for its inefficiency and corruption.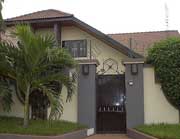 To evict tenants faster, the landlord can bribe the Rent Control Officer and his staff to ensure that your papers will be processed faster and to get a favorable decision. This is not guaranteed because some tenants would rather "counter bribe" the Rent Control Officer than pay rent. If the landlord is unwilling to pay the bribe, his case will most likely be referred to the court after waiting a long time for a decision from the Department.
Another option is for the landlord to hire macho men and local hoodlums to scare away non-paying tenants.
Legislation
The Rent Act (Act 220) of 1963 established the Rent Control Division, responsible for monitoring and establishment of guidelines relating to the monitoring of landlords and tenants relations. Common law and customary laws of Ghana also apply.
Ghana - More data and information